---

Get your very own copy of Gretle's debut CD, Lost in Thought for only $12.97 from CDBaby.com . . .
The CD is available from CDBABY.COM for the low price of only $12.97. Even if you have a copy of the CD please visit CDBABY.COM and write a review of "Lost in Thought". We appreciate all of you and thanks for all of your support. Also, the site that was hosting our GUESTBOOK no longer exists, and we have lost ALL of our entries in the guestbook. Please check back soon and click on the SIGN THE GUESTBOOK link that will be at the top of the page. We hope to see you all soon!
2/20/2004

Greetings to everyone in cyberland! We have alot to cover in this section
since it's been awhile, so I'll get right to it.
First of all we want to say thanks to everyone who made it to our gig at Wolfy's a couple of weeks ago. Those of you who made it out know that we got to share the stage with the band Ligion who've had alot of success recently via airplay at 102.9 the Buzz and constant touring. Everyone we came in contact with that night treated us great. From Ligion, to Ligion's fans, to the Wolfy's staff and of course Bob Wolf (the owner) himself, it was nothing but a great experience. Ligion played an amazing set and like I've already mentioned, treated us great. It is nice to see such a great band act so humble and we were honored for the chance to play with them and hope we can do it again soon. It was a great night!

Secondly, GRETLE IS GETTING MAJOR AIRPLAY ON INTERNET RADIO STATION www.theedgefm.net! They have added three songs to their library ("Red", "Heartbeat", and "The Muse") and are playing our songs 12 to 16 times a day for the next 30 days! The only way they will continue to play our music is if we continue to get requests. After only 2 days of airplay, we have recieved inquiries from all over the country from people who want our cd! Where we need your help is to have you daily request our music by simply clicking on "the edge" icon on this Gretle website and selecting the song you want to hear. Or you can go to their website and after entering the opening page click on the "make a request" icon located on the right side of the page and typing in the artist and title and sending it. It's that easy! This station plays some amazing music and it is very exciting to hear our songs alongside major artists such as Rage Against the Machine, Evanescence, Nickelback, Red Hot Chili Peppers, etc.We have to capatalize on this incredible opportunity and we thank you in advance for your help in this area. We need you now more than ever!
Lastly we have some sad news / good news to report. On the sad side, after four great years the band Mink have decided to call it quits. All members will continue playing music in different projects and the first to rebound is Joe who has become the fulltime drummer for Ligion. Let us be the latest in a long line to congratulate Joe and wish him good luck in hiis latest endevour as well as wishing best of luck to Jonda, Andy, Henry and Aljon. We will always be forever grateful to Aljon as he was the first person to ever play our music on the radio while he was the DJ at 102.9 the Buzz. Gretle has nothing but love, admiration and respect for Mink as we were all proud of what they were able to accomplish in a very short time. The too few shows we actually played with them were a total blast and we'll miss them. They are playing a couple of more shows soon, so go to there website, get the info and show them some love before it's too late. We love you guys! And Girl!
That's all for now but check back soon,

WE LOVE YOU ALL!

Brandi, Jeff & Darren

09/29/03
Welcome to GRETLE.COM - LOOK BELOW FOR A SPECIAL OFFER!
We have been taking a bit of time off these past several weeks, but we are gearing back up to bring you all the very best that GRETLE has to offer! Be sure to check back often and click on the SHOWS link to the left to find out when GRETLE is playing next.
For those of you who do not yet own a copy of our debut CD, "Lost in Thought", we are offering a special deal to all GRETLE fans who respond to this offer. What is the special offer?
For $20 you can receive:
1 - GRETLE "Lost in Thought" CD
1 - GRETLE T-Shirt
1 - Autographed 8x10 GRETLE photo
1 - Glow-in-the-dark Gretle Sticker
All this - AND FREE SHIPPING!!!!!!!!!!
This is a limited time offer so ACT NOW!!!!
To recieve this incredible deal on authentic GRETLE merchandise simply email GRETLE Merchandise Sales, with the subject GRETLE SPECIAL OFFER, and we will ship your GRETLE merchandise immediately.
As always thanks to all who continue to support GRETLE and we hope to see each and every one of you soon!
05/21/03
Thanks to everyone who came to our CD release party Monday night. The event was great and the people who were there to suppport us are awesome! It was nice to celebrate our debut release with such wonderful people.
Gretle's first official release, Lost in Thought, is now available! You can pick it up at CD Warehouse in Nashville at the Hickory Hollow and Hermitage locations and at the Franklin and Murfreesboro stores. You may also order directly from us for $15, which includes shipping. Just email gretle@gretle.com and we'll take care of it. Online ordering should be available soon. Also don't forget about GRETLE merchandise. We have not only CD's but men's T-shirts, women's spaghetti strap tanks and baby dolls shirts, plus GRETLE stickers and 8x10 band photos. The merchandise page should be added in a few weeks.
Again, thanks for your continued support.
Brandi , Darren & Jeff



11/26/02

05/06/03

Hello Gretle fans! Good news, good news, good news!!!! The CD is finally finished!!!! It just got back from the presses and will be available here (our website), CD Warehouse and Tower records in Nashville on Tuesday May 20th, 2003! We are thrilled with how it turned out! The deal with Sonic Sorbet is done and we want to thank label owners Beeb Birtles and Bill Cuomo for believing in us and we are definitely looking forward to a productive working relationship with our label. The early stages of distribution are being worked out so that we can have our product available nationwide and we are looking into management options. We are very excited as you might imagine and we are gearing up to make Gretle a household name!
First up is our official release/listening party on Monday May 19th at Chaffin's Barn Dinner Theatre in Bellevue. There will be free food, a cash bar, and prize/CD giveaways and the premier of our album in its entirety. Everyone, we mean everyone, is invited. The party begins at 6 pm; the CD premier is at 8. The party will only end when everyone wants to leave. We may never end this party!!!! Please use good judgment if you plan on drinking "adult beverages" and also let us know via e-mail gretle@gretle.com or call Chaffin's Barn at 615-646-9977 ext. 0 so we can get an accurate people count to get the catering in line. It will be an amazing night! All of our closest friends will be there, including members of the bands Spout and Mink whom we played live with and who've been very supportive.
We hope to see you there, and let us know what you think of our release as soon as you give it a listen!
And last but not least, we will be playing our next live gig on Friday May 23rd, 2003 at Jaded Mary's and playing drums will be Guy Roberts from the band Fusebox . Let's pack the place with Gretleheads and make it a night to remember.
Thanks for your patience and continued support and we'll keep you posted on all the Gretle happenings.
Talk to you later!
Brandi , Darren & Jeff



11/26/02

Gretle finally has some SHOWS lined up. Be sure to check back as we are adding more show dates soon.
Be sure to listen to the Local Buzz on 102.9 the Buzz on Sunday nights from 10pm to midnight for music from GRETLE. Call 102.9 the buzz and request GRETLE. Gretle is heading down to the local buzz on Sunday December 15 at 10pm to play some of our new songs and to talk about our upcoming album. Be sure to catch us on the Local Buzz so you can hear some new music from GRETLE.
11/04/02
The new GRETLE shirts are here! Plus we have stickers, and glow-in-the-dark stickers! I'll be adding a page soon so that you can order GRETLE merchandise from the web site. In the meantime, email jeff@gretle.com if you'd like to order some merchandise. We have black men's t-shirts in all sizes, available for $15. For women, we have a black baby-doll T for $20 and a white spaghetti-strap tank for $15. I'll have pictures up soon, hopefully.
In other news...The CD is mixed! We have 11 songs now to be mastered for Gretle's first official release. We are in the process of doing the CD artwork concept and layout, as well as determining a title for the release.
Now that we are done in the studio, we are ready to get back out and start playing some shows! So be sure to check the SHOWS section to find out when we are playing next.
9/20/02
As of today, all of the tracks for the upcoming release have been recorded! The grueling process of mixing will begin on the week of September 23rd and last until ??????? In other words, it will not be complete until we are totally happy with the result. The basic tracks and rough mixes we have lived with for the last three weeks have been very beneficial for us. At the very least, they feed our desire to hold something in our hand we can drop in a cd player every now and then and see how it sounds. A few of our select friends have heard the roughs and the feedback has been very positive. We feel we are going to accomplish our goal of a wall to wall killer record.
We know the obvious next question is "when will it be available?". The best answer we can offer for now is "when its ready!" After mixing, we still have to master the cd, finish the artwork and send it off to be pressed. Realistically, late fall is probably the soonest we can hope for. We'll keep you posted!
In the meantime, you can catch Brandi perform at Chaffin's Barn Dinner Theater's production of I'll Be Seeing You , which is an original musical produced by Chaffin's Barn.
Thank you for your continued interest in Gretle and we hope to schedule a show very soon! C-ya!
Brandi, Jeff & Darren
8/01/02
Things are going well in the studio. We have the basic tracks all completed. Brandi is adding vocals to the 6 new songs today. Right now it looks as though we will be mixing and mastering in September/October. The CD should be availble sometime this fall. In the meantime, we are working on booking some shows and we are getting GRETLE T-shirts made. Click here to view the mens T-shirt and click here to view the women's tank. These will be available shortly. If you are interested in a T-shirt, email jeff@gretle.com. Be sure to check back soon for updates from the studio.
7/23/02
Today we head to beautiful Arrington, TN to start recording the 6 songs that will complete our debut CD. Be sure to check our website for updates from the studio. We'll be adding a new page with photos from the studio and we'll keep you posted on everything that's going on in Manzanita studio for the recording of the new Gretle songs.



6/24/02

Hey everybody! Sorry it has been so long since an update, but we have been slammed lately!
Pre-production is wrapping up with our producer Mr. Craig Krampf, and studio time is being booked as we speak! It appears that around the second week of July we will be going into Manzanita Studio to work on our first full-length official release! We will be recording 6 new songs along with remixing "Lost in Thought" for our CD, which should be ready for release in the fall of 2002.
Since we know it's the hardcore fans who check out this site, we decided to go ahead and give you the song titles and quick descriptions for the 6 new songs!
HEARTBEAT
- an up-tempo dancehall type song
COME WHATEVER
- a mid-tempo soothing number
BALLARINA IN A BOX
- a fast melodic pop song
THE MUSE
- a dark heavy rocker
RED
- a groove-oriented edgy piece (co-written by Derek Wilkinson)
ROCKY SHORES
- a gentle acoustic & orchestrated number built around a beautiful melody delivered from the heart, mind, and soul of Brandi!
These 6 songs will be included along with the other 5 songs from our EP (MONKEY, FREEFALL, CHARITY, LOST IN THOUGHT, and LULLABY). All of these songs together will hopefully make a wall to wall killer record. We are all so excited to get going on the project that we can't stand it! We'll just say that if the demos of the new songs are any indication of the album, we feel you will not be disappointed.
We apologize for canceling the show on July 5th, but both of our regular drummers had other obligations so we couldn't pull it off! We are very Sorry!
Be sure to check out the NEW Gretle Message Board, by clicking the MESSAGES button on our main page. There are no more annoying pop-up ads so you can post all you care to post about Gretle, or whatever else may be on your mind without the hassle of a bunch of browser windows opening by themselves.
Please, please turn someone on to Gretle. Burn them a CD, direct them to our website to download MP3's or drag them to a show. Let's all do whatever it takes to help us grow together. Gretle will always be a band that plays with its fans not to its fans. That's a promise! We are in this together now - there is no backing out! Be patient with us on the CD business, remember we don't want to let you guys down! As always, thank you all very, very much for your continued interest and support in Gretle! WE LOVE YOU ALL!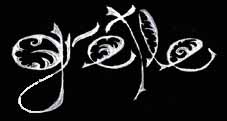 Brandi, Jeff, Darren